Rising incidence of Stroke or Paralysis in Young Adults.
A stroke is a medical emergency wherein the arteries that carry blood to the brain can become either fully or partially blocked or can burst.
By Admin |
02 October 2023
What is a stroke?
A stroke is a medical emergency wherein the arteries that carry blood to the brain can become either fully or partially blocked or can burst.
While strokes typically affect older individuals, there has been a rising trend of occurrences among younger individuals. There is a need to educate people, especially  younger people on why it happens and what one can do to prevent it.
Types of strokes
Ischemic Stroke: This occurs when the artery carrying blood and oxygen to the brain gets blocked because of a clot. This represents approximately 85-87% of overall strokes and 60% of strokes occurring in people under the age 50.
Hemorrhagic stroke: Herein, the blood vessel ruptures and causes blood to leak in and around the brain. This represents approximately 40% of strokes occurring in people under the age 50.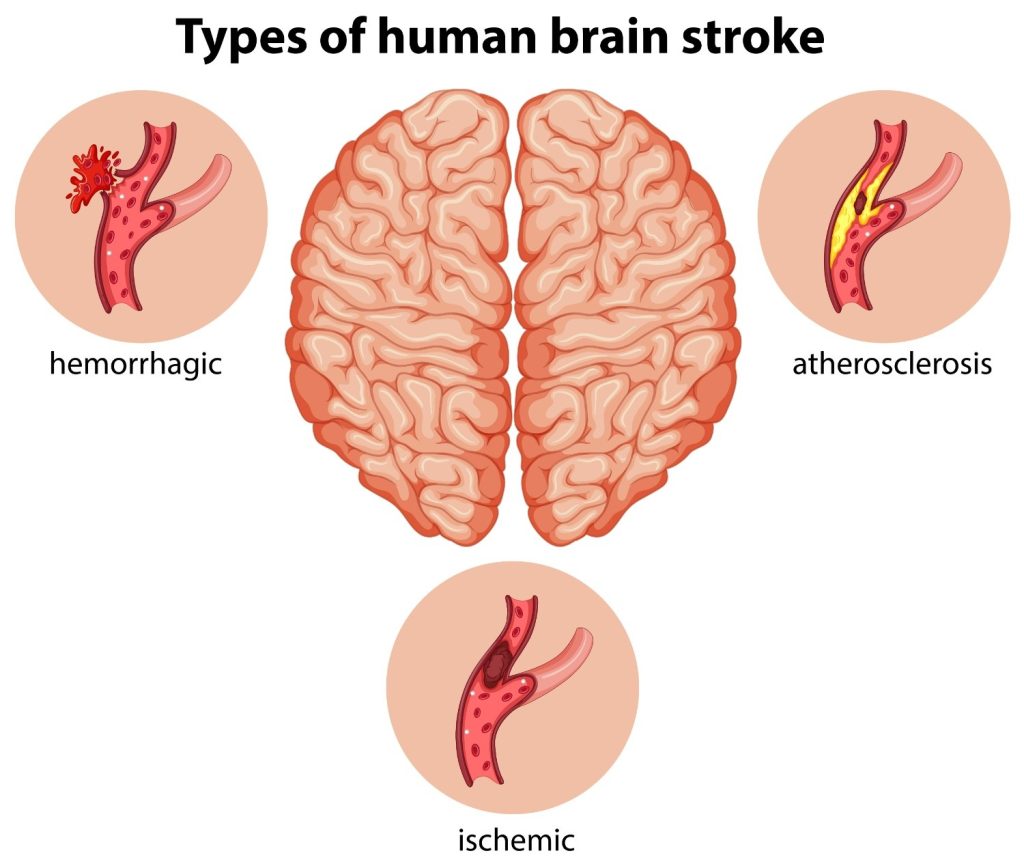 Causes of stroke in young adults
There are common factors affecting both young and old people, and there are also factors affecting only young adults.
Firstly, let us understand briefly about common factors.
High blood pressure: High pressure leads to the narrowing or rupturing of vessels, leading to a stroke. This is the most common factor.
Cholesterol: A higher amount of cholesterol can lead to the formation of plaque, and thus blocking the arteries from carrying the blood to the brain. 
Heart Disease: Atrial fibrillation is associated with ischemic stroke.
Diabetes: High blood sugar levels for a long time can damage the blood vessels.
Smoking: Smoking leads to increased blood pressure, atherosclerosis, and reduced oxygen supply, all of which damage blood vessels.
Obesity: Obesity is associated with HT, Diabetes and heart diseases and in turn increases the risk of stroke.
Now, let us know about the factors that only affect young adults
Cervical artery dissection: This accounts for around 10-25% of strokes in young adults. The blood flow is disrupted due to the damage to the walls of large vessels in the neck. It is possible that this can occur either spontaneously or due to sudden, intense physical stress. These are often associated with neck pain and ptosis.
Patent foramen ovale: This is a rare condition but a potential one. The presence of a communication channel between the right and left sides of the heart can allow blood clots originating from the leg to travel into blood vessels heading to the brain.
Birth control pills: It should be checked that women who are using a birth control pill do not have high blood pressure. Research published in 2020 reveals that women aged 25-44 are more prone to strokes than men. It is also worthy to note that 60% of people who die from strokes are female. One of the reasons argued is birth control pills and preeclampsia/eclampsia (high blood pressure during pregnancy).
Drugs: Cocaine has a higher chance of causing a stroke when smoked.
Symptoms
There is sudden difficulty in walking.
There is a sudden change in vision in one or both eyes.
Face droops to either side.
Sudden weakness or numbness in the arm, leg, or face.
Sudden change in speech or difficulty in speaking.
Consequences
It has a dramatic impact on the quality of life for survivors.
It is bound to cause a series of physical and cognitive problems in the long run.
It can even lead to paralysis.
Loss of vision and speech impairment.
People find it difficult to eat.
Lesser control of the bowel.
The hospitalisation cost is relatively higher for young adults.
Prevention
Fortunately, most of the stroke risk factors can be corrected with a few changes in lifestyle and eating habits.
Quitting smoking, eating healthy food, and exercising regularly can reduce the risk of stroke by almost 80%.
At Aadicura Superspeciality Hospital, patients will always be prioritised over everything else. They will always find "Specialists that care" by their side. The best of diagnosis and treatments will be provided to all under the expert guidance of specialist doctors and medical staff.
Sources- Stamford Health, Health Match
Images- Image by master1305 on Freepik, Image by brgfx on Freepik,
Freepik